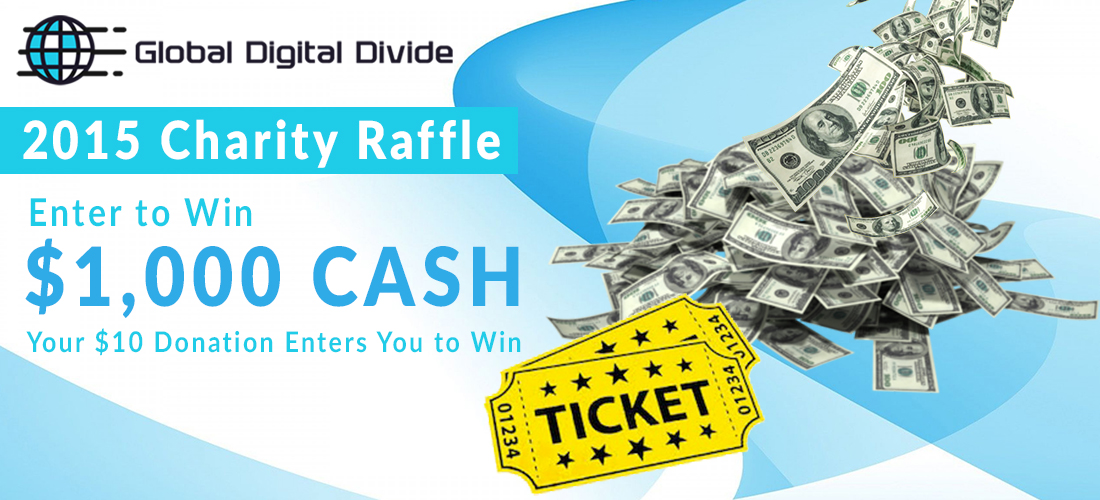 2015 Charity Raffle – Enter to Win $1,000 Cash Prize
Your donation of $10 enters you to win
Only 1000 Tickets will be sold
Raffle takes place on Jan 9, 2016 at 1 PM EST
You need not be present to win
See Official Rules
Make a donation by 11:59 PM on and you'll be eligible to win a secondary $100 cash prize!
To enter, make a suggested donation of $10 using the following methods. For every $10 you donate, you get one raffle ticket.
Good luck!
Send a Check or Money Order made out to "Global Digital Divide, Inc" to:
Global Digital Divide, Inc
Attn: Tickets
PO Box 33313
Palm Beach Gardens, FL 33420
Please include your email, phone and/or mailing address with your check so we can notify you that you've won.
Use Your Credit Card Online. If you'd like to buy more than 1 Raffle Ticket, change the amount of Tickets at checkout (Basket).
Enter Raffle Using Credit Card Here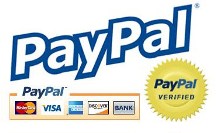 All proceeds gained by the 2015 Charity Raffle will be retained by Global Digital Divide, Inc to further our programs to provide computers, laptops and tablets to needy students and schools in Costa Rica, Latin America and eventually the world. Help our cause and many eager students and classrooms by entering. This raffle is for them and to further their education to compete in this modern technological age. Thank you